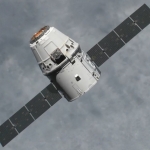 FDC's sent:
6
FDC's received:
4
FDC's in progress:
2
Stars received:
4.83
Country:
Italy
Languages:
english, italiano
Member since:
15 January 2020
Last activity:
27 November 2020
Hi, here are some topics I like:
- space;
- aeronautics;
- railways (trains, metro, tram...) and ropeways;
- great architecture (towers, bridges, dams, particular buildings...);
- science-fiction (Star Trek, Star Wars...);
- international sport events (like Olympic Games or FIFA);
- famous events of WWI & WWII;
- United Nations;
- Disney;
- Arctic/antarctic (not animals);
- Exhibitions.

Possibly avoid animals, plants, portraits.
I like traveled FDCs (that is, the cover itself is an FDC), dedicated envelopes, additional cachets...

Beside philately, I collect used public transport tickets.